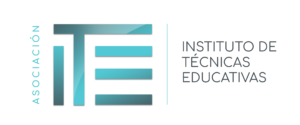 Short description of institution
The Institute of Educational Techniques- ITE Network is a European Centre of Studies and Education Centres network established in 2015 as a non-profit association. ITE Network was born answering the needs of the Internationalization of the education, training, youth, and sport sector, giving them the opportunity to overturn dynamics and approaches, aiming at a smarter and more sustainable worldwide future educational cooperation. ITE Network is committed to supporting high-impact organizations looking to transform education in Spain, the EU, and around the world. ITE Network is composed by 200 organizations, among them, education centres, Regional administrations, VET centres schools, Universities, adult education organizations, NGOs, and training providers. ITE Network also act as advisor for schools to develop an international strategy, business plans and projects to enhance the internationalization of the education and training sector. Additionally, ITE Network organizes customized training seminars for schools focus on the different EU grants and programs for them to apply.
ITE Network big challenge is to contribute to the educational policies thought "ITE think tank" stablishing a pool of innovative and transferable knowledge for education centres all around EU and LATAM.
Contact person: Selina Martín , President
Address
C/Diogenes, 10
28232 – Las Rozas de Madrid – ES
www.itenetwork.eu
iteasociacion@gmail.com
Tel: + 34 683 235 591